New Publication Launched: Global Innovation Hubs Index 2020
A new publication launched on Global Innovation Hubs Index (GIHI) 2020 highlights the importance of scientific research,
innovation economy, and an excellent innovation ecology to promote technological innovation.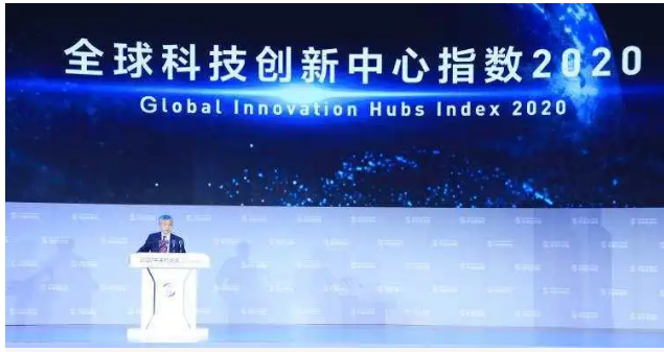 Xue Lan, Senior Professor of Liberal Arts of Tsinghua University, Dean of Schwarzman College of Tsinghua University, Co-Chairman of Academic Committee of Center for Industrial Development and Environmental Governance (CIDEG) of Tsinghua University officially released Global Innovation Hubs Index 2020.
On September 19, 2020, the 2020 ZGC Forum grandly released the Global Innovation Hubs Index 2020 to the world for the first time.
Mr. Arnout Jacobs, President of Springer Nature for Greater China, and Prof. Xue Lan, Dean of Schwarzman College of Tsinghua University, Co-Chairman of Academic Committee of CIDEG, jointly attended the press conference.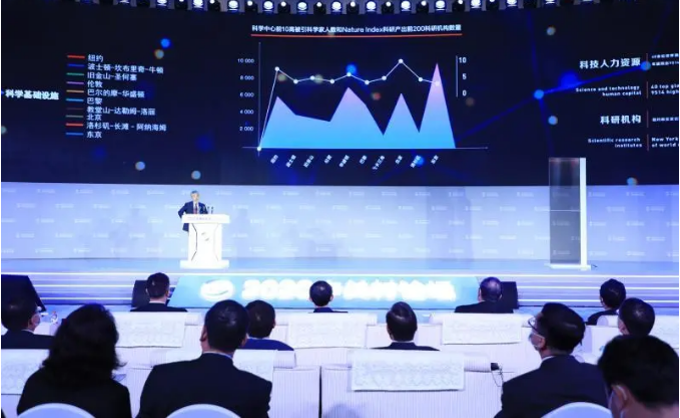 The Press Conference for Global Innovation Hubs Index 2020
At the press conference, Mr. Arnout introduced the research background of the Global Innovation Hubs Index. He pointed out that the global society is facing many common challenges, and the Global Innovation Hubs play an irreplaceable role to tackle these challenges. By following the principles of "scientific, objective, independent, and impartial", the research builds a global innovation hubs index system starting from the frontiers of global innovation practice, and conducts a comprehensive evaluation on major innovation hubs around the world. It has important practical significance for promoting the mobility of global innovation factors, leading the development of the innovation economy, and optimizing the innovation ecosystem, etc.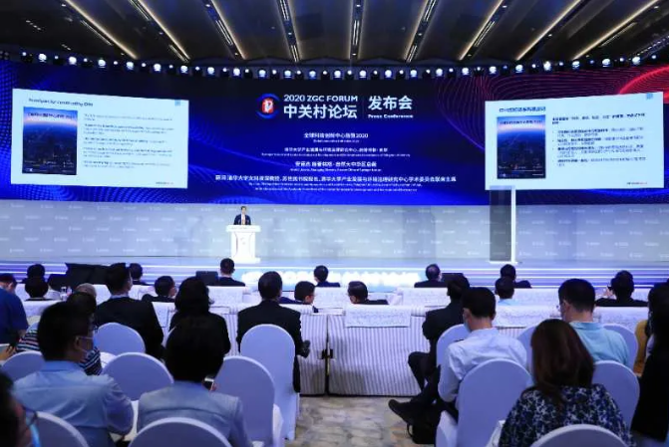 Mr. Arnout introduced the research background of the Global Innovation Hubs Index.
Prof. Lan Xue shared the research findings of the Global Innovation Hubs Index. He pointed out that the Global Innovation Hub is a global city where science centers, innovation highlands and innovation ecology are integrated and developed. It is also an indicator and guidance for global scientific and technological progress and innovation development. As Prof. Xue stressed, although there is no such fixed development pattern for scientific and technological innovation, since every global innovation hub has its own unique development pattern and characteristics; however, the profound scientific accumulation and outstanding technological innovation capabilities are still essential factors affecting the potential of cities in the global innovation network, and the innovation ecology is a vital source to enhance the competitiveness of technological innovation.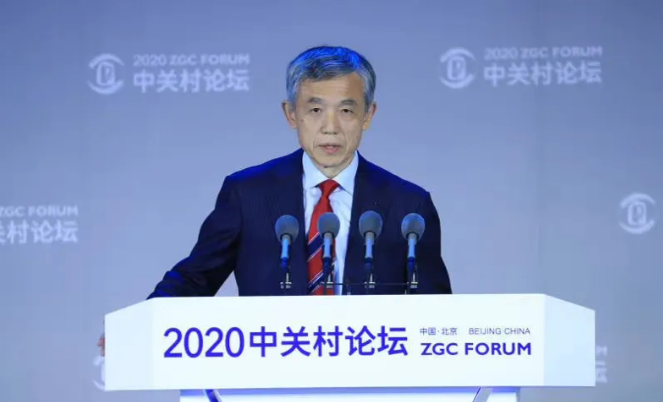 Prof. Lan Xue explained the research findings of the Global Innovation Hubs Index 2020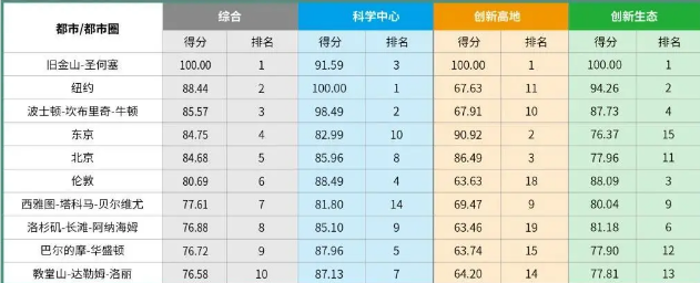 The points and ranks of Global Innovation Hubs 2020
We have witnessed the rapid development of technology along with the Fourth Industrial Revolution. From biotechnology to quantum information and artificial intelligence, the development of science and technology has brought about economic and social transformation. To get benefit from technology advancement, every country is seeking for innovation to drive economic growth. Some cities or metropolitan areas have evolved into innovation hubs by gathering scientific research and commercial resources. They then become the source of new knowledge and technologies to promote technological transformation and economic development. With their extensive scientific research and economic networks, they have taken their innovations to the world and become a global innovation hub.
The questions on how to define these innovation hubs and how to evaluate their innovative capacity were answered in the report of Global Innovation Hubs Index 2020 released at the 2020 ZGC Forum in Beijing, a high-end international conference focusing on technological innovation. The report was developed by a team of Natural Research and Tsinghua University, they provide a preliminary ranking of global innovation hubs with international influence by a set of index system that was built by themselves.
"It is not easy to rank the global innovation hubs, because we need to collect multi-dimensional data at the city-level, and such data is usually not easy to obtain." Chen Ling, Associate Professor of Tsinghua University said. The project conducted by a research team led by Assoc. Prof. Chen Ling, and was supported by Natural Research. "We hope that our collaboration can establish an evaluation framework for global innovation hubs, so that we can find ways to enhance innovation capabilities and promote the development of global innovation."
Measuring innovation capacities
According to this report, a city to become an innovation hub must have a solid foundation on scientific research, which means to have first-class universities and research institutions that serve as a source of knowledge creation, as well as rich human resources in science and technology, including some world's leading scientists. With the support of advanced research facilities, a large number of high-quality research achievements can be obtained with their engagement.
Secondly, an innovation hub must have a dynamic technology-oriented economy, which is reflected in the innovation capacities by having invention patents, and a certain scale of high-tech innovative enterprises, emerging industries, and healthy economic growth.
Thirdly, a great innovation ecology is also crucial. This includes an open and cooperative environment, such as a broad network of scientific and technological cooperation; extensive participation in the global economy mainly by foreign direct investment and foreign investment; a support system for innovative and entrepreneurial activities, such as financing for startups; the sound public service facilities to support the development of digital technology and international exchanges; and attractive urban culture including attractiveness to innovative talents and entrepreneurship.
Based on the three main aspects above, this report has developed detailed indicators, and then formed a set of indicators to measure the city's innovation capabilities. It has collected data on 31 specific indicators so far. "When selecting these indicators, we need to think about their correlation with innovation capabilities, the availability of data, and whether they can be quantified for comparison between cities." Assoc. Prof. Chen Ling said.
The main analysis objects in this report include 30 cities (metropolitan areas), all of which are well-known innovation hubs all over the world. We need to consider that innovation hot spots are usually related to some top research institutions nearby, when we define the geographic boundaries of these innovation hubs. Thus, based on the coverage of scientific and technological exchanges that are able to reach, multiple administrative cities that are related to the same hot spot are all grouped into one metropolitan area. These innovation hubs show a geographical cluster of high-tech companies. Their well-developed transportation network interconnects themselves internally, and also with other cities around the world.
Diversified innovation models
The ranking based on comprehensive evaluation shows that the United States has obvious advantages, with seven cities (metropolitan areas) entering the top ten global innovation hubs, of which San Francisco, New York, and Boston are in the top three. London is the only European city to enter the top ten with two other Asian cities. Beijing is ranked the fifth after Tokyo, and it is the only Chinese city entering the top ten.
The index analysis indicates that the innovation models of these global innovation hubs show differentiated characteristics. The San Francisco metropolitan area may have the most balanced development in terms of scientific research innovation, innovation economy, and innovation ecology, which all rank the top three in the world. In particular, San Francisco ranks first around the world regarding the innovation economy and innovation ecology. This may be due to the vigorous development of high-tech enterprise clusters in Silicon Valley under the influence of the active innovation culture. The other two American cities in the top three also performed well in these three aspects. Moreover, two Asian cities, Tokyo and Beijing, both rank among the top three in the innovation economy, but are slightly behind the other top ten cities in the innovation ecology. In contrast, London ranks among the top three in innovation ecology with good performance in scientific research innovation, but it lags behind in innovation economy.
The United States is leading the ranking: six of the top ten cities are from the USA, and the other two cities are from European countries. Beijing is one of the only two Asian cities on the list, ranking the eighth. Beijing's advantages in scientific research are likely to come from its concentrated scientific research institutions, supercomputing centers and large scientific facilities. As pointed out in the report, the good performance of Beijing cannot be achieved without the great investment in scientific research and infrastructure construction by Chinese government in recent years.
In terms of innovative economy, Asian cities have performed well, with seven cities ranking among the top ten in the world, including six East Asian cities and one West Asian city (Tel Aviv). These cities are rapidly developing digital economy and emerging industries. The other three are American cities, but only San Francisco is ahead, and the other two American cities are behind Asian cities.
American cities are not inferior in terms of innovation ecology, occupying seven of the top ten ranking. European cities occupy two seats, and Singapore is the only Asian city in the ranking.
The report shows that international metropolises with large populations such as New York, London, Beijing and Tokyo have their own significant innovation advantages. They usually gather first-class universities or research institutions, multinational companies, and active international exchanges in scientific research and economics. However, some smaller cities, especially those with well-known universities, such as the "Research Triangle Park" (Raleigh, Durham and Chapel Hill region)" and Boston, have driven the economic development by the rapid development in digital technology and high technology, and have also become vibrant innovation hubs. Although the population size in cities, such as San Francisco and Seattle, are not as large as those of tens of millions of metropolises, they have nurtured a good innovation ecology and promoted innovation and development.
According to the report findings, a solid scientific research foundation, vigorous economic development, and a supportive innovation ecological environment are the vital elements to constitute a global innovation hub, and these three elements are interconnected and should be developed with balance, if we want to achieve sustainable growth. "We welcome all suggestions and opinions on this innovative index system, so that it can be continuously improved, and strive to become a credible guidance for public policy makers and practitioners." Assoc. Prof. Chen Ling told us.
Expert Comments on Global Innovation Hubs Index 2020
1.Mu Rongping, Professor and Dean of the School of Public Policy and Management of University of Chinese Academy of Sciences
Technological revolution, industrial and digital transformation are changing the world. Major countries are racing to build innovation hubs, which will surely change the world's innovation pattern. Therefore, it is necessary to build a scientific and robust measurement index system for global innovation hubs, which is conducive to grasping the key of the world's innovation pattern transformation and timely adjusting China's innovation and development policies. The Global Innovation Hubs Index is based on micro-data from innovative activities, such as papers, patents, venture capital, Greenfield investment, unicorns, etc., to establish network indicators, which have decision-making reference value. I look forward to the research team being able to continue to track, research, and update the global innovation hubs index in the future, and dynamically monitor the evolution of the global innovation hubs.
2.Xuan Zhaohui, Research Fellow & Director of Institute of Science and Technology Statistics and Analysis of Chinese Academy of Science and Technology for Development.
The Global Innovation Hubs Index 2020 developed an index system from three aspects: science centers, innovation highlands and innovation ecology, and evaluated 30 metropolitan areas around the world, making pioneering contributions to the research field of global innovation hubs. When a country becomes a global innovation hub, it must take the city of global innovation hub as a spatial carrier. The rich research output will provide guarantee for the development in the region and the country, and even for all human beings. Intensive innovation activities and superior innovation ecology are the important prerequisites for establishing a positive feedback relationship between technology and economic development in cities or metropolitan areas, and even for achieving sustainable development. They are also the core content of the evaluation of the Global Innovation hubs. The index system established in the report is highly scientific, representative and instructive. It provides an important reference for all circles to objectively and accurately understand the global innovation hubs development, and to formulate and evaluate relevant public policies.
3.Chen Jin, Professor of the School of Economics and Management of Tsinghua University, Director of Research Center for Technological Innovation of Tsinghua University
An essential feature of the world's economic and social development is that cities have gradually become effective carriers of innovation. The construction of urban innovation hubs is the commanding height of promoting urban scientific research and technological innovation. This report uses scientific evaluation index to guide the construction of urban innovation hubs.
4.Liang Zheng, Professor of the School of Public Policy and Management of Tsinghua University, Deputy Director of the Institute for AI International Governance of Tsinghua University
Different from other similar research, the "Global Innovation Hubs Index 2020"pays special attention to the frontier and leading innovation, such as patent applications and cooperation networks in artificial intelligence, and innovative companies in emerging industries, such as information communications and biomedicine, and the number of unicorn companies. This can accurately reflect the development potential for the innovation hubs in the future.